Find the MOT Testing Station by ID
Here you can search the database of MOT stations by VTS Site Number, trading name or AE number.
You can find the test station's VTS site number on your certificate next to the testing organisation name.
Results:
Nothing found, please enter the test station number in the search box and press the "search" button.
If you don't have a station number, try searching by vehicle reg on the government's website and then click on the test and enter V5C to view the test location: https://www.gov.uk/check-mot-history
Location of MOT test station's VTS site number:
You can find the number of the testing organisation on your certificate, or on the refusal of test certificate document. It can be in several formats, a 5 digit number, a six digit ID consisting of four numbers and two letters or a seven digits ID consisting of a letter and six numbers.
We have highlighted the number on the example certificate below: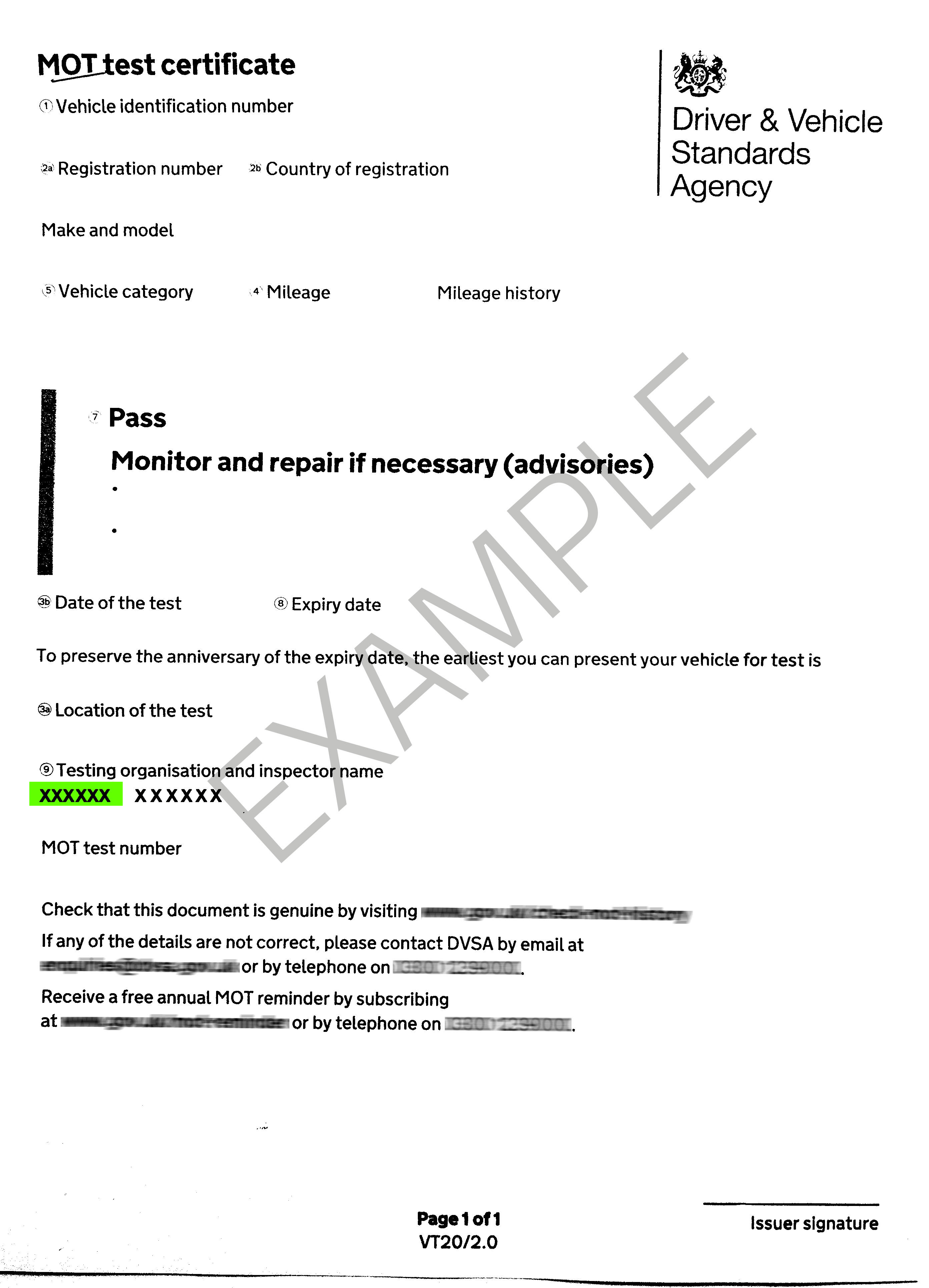 FAQs
Welcome to the MOT centre's FAQ section! Whether you're here to get answers to common questions about MOT tests, or you're just curious about the process, we've got you covered.
MOT tests are important for all vehicles three years old and over, and are a legal requirement for anyone who wants to drive on the road. They check that vehicles meet the minimum safety and environmental standards required by law, and must be conducted annually for most vehicles.